Get connected with a coach to receive personal one-on-one coaching. 
Your coach is your personal strategic thinking partner.
RIHEL personal coaching offers you an opportunity to work one-on-one with a RIHEL coach to support you in achieving your goals, dreams and aspirations. As your personal strategic thinking partner, RIHEL coaches can help you:
gain new awareness and insights
clarify your goals
explore options and outcomes, anticipate potential barriers
identify supportive resources
create powerful action plans, and
build accountability structures for success.
In this confidential, client-focused and client-driven environment, your coach ensures that you are in the driver's seat, choosing your priorities and pathways forward. People who have worked with RIHEL coaches commonly report experiencing increased self-confidence, improved communication skills and relationships, increased productivity, and more satisfactory work-life integration.
You're ready for coaching when your ready to...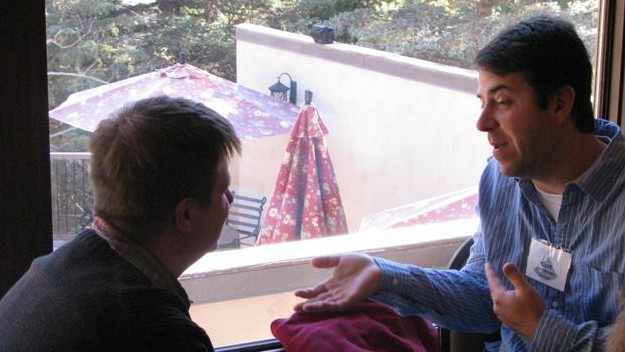 take on your next challenge
get unstuck from current circumstances
transition to something new
uncover and break free from what's holding you back
clarify a future that inspires and motivates you
tap into hidden strengths and new skills
or simply explore ways to boost your happiness and satisfaction
How it Works
Pricing
How to Get Started
How it Works
One-on-One coaching sessions between you and a RIHEL coach (typically 1 hour each)
Coaching takes place by videoconference (e.g. Zoom) or by phone
Sessions are scheduled at a frequency determined together by you and your coach (typically bi-weekly and not less than 1x/month)
Pricing
How to Get Started
Request for Personal Coaching with RIHEL
In the form below, please identify up to three members of the coaching team whom you are most interested in working with as your coach. RIHEL staff will connect you with the coaches you selected so that you can meet with them for an introductory "chemistry" session to determine which coach feels like the best fit for you. Once you have identified the coach you'd like to work with, you will notify RIHEL staff of your choice. Your coach will then contact you directly to schedule your first session and begin coaching.
Please note the following: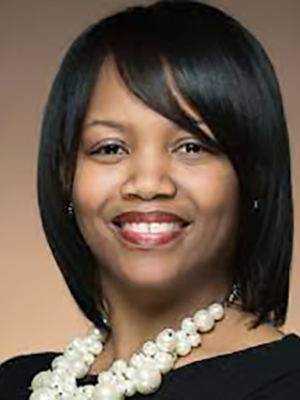 The Foundation for Sustainable Urban Communities
Director, Special and Innovative Projects
RIHEL Advanced Leadership Training Program (2018), Leadership for Healthy Community Design (2018), and Coaching Academy 2019
Dr. Djuana Harvell is the Director of Special and Innovative Projects at the The Foundation for Sustainable Urban Communities within the be well Health and Wellness Initiative. Prior to working with be well, Djuana spent many years as a medical research scientist. Djuana leverages her research scientist background to think creatively, deliver project management, strategic planning, and implementation of key be well projects and programs, which includes a focus on health education and advocacy.
Djuana is a recognized leader in her community and is passionate about improving the quality of health of individuals. Djuana believes that each of us possesses the resources we need to transform ourselves, our organizations and our societies to achieve higher impact, be more sustainable and healthier. She has been coaching for two years and is good at facilitation and helping others define and move toward their goals. She sees coaching as an opportunity to support individuals and teams in realizing their full potential.
Djuana is a graduate of the Inaugural class of the Regional Institute for Health and Environmental Leadership (RIHEL) Coaching Academy. She is also a member of the Colorado Chapter of the International Federation of Coaches. Djuana is a graduate of the class of 2018 RIHEL Advanced Leadership Training Program and Healthy Community Design Program. She graduated from Clark Atlanta University with a B.S. and M.S. in Chemistry and earned a Ph.D. in Pathology and Microbiology from the University of Nebraska Medical Center. Djuana enjoys cooking, art, traveling and experiencing different cultures and music. Her favorite quote is, "you are only limited by the limits of your creativity."
Availability
Wednesdays and Fridays.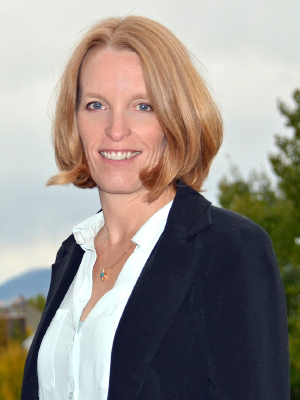 Regional Institute for Health and Environmental Leadership (RIHEL)
Program Director, Coaching Services
Program Director, Leadership for Healthy Community Design
RIHEL Advanced Leadership Training Program (ALTP) 2007
Leanne's focus is on helping people build their leadership capacity and personal efficacy. She believes that Coaching is the art of being a strategic thinking partner. It is both a communication skill and a development tool for oneself or with others. As a personal strategic thinking partner, using focused dialogue and inquiry, she helps others gain new awareness and insights, clarify their goals, explore options and outcomes, anticipate potential barriers, identify supportive resources, create powerful action plans and build accountability structures for success.
As the Director of RIHEL's Coaching Services, Leanne manages the coaching programs within RIHEL's comprehensive leadership programs, and directs RIHEL's comprehensive coach training program, the Coaching Academy, and RIHEL's personal coaching services. Over the past 21 years, she has been coaching individuals and groups and training others to be peer and professional coaches.
For over 30 years, Leanne has worked in the health and public health sectors, with an emphasis on professional development, coaching, healthy community design, community health, and health promotion. Leanne earned her Master of Public Health (MPH) from the University of California Los Angeles (1995), her Associate Certified Coach (ACC) designation from the International Coach Federation (2018) and is a graduate of both the National Public Health Leadership Institute (2005), and the RIHEL Advanced Leadership Training Program (2007). She is the recipient of the Environmental Health Innovation Award (2018) from the Colorado Environmental Health Association and the Balderson Leadership Project Award (2006) from the National Public Health Leadership Development Network.
Leanne is also a faculty member with several of RIHEL's comprehensive leadership programs, a certified administrator of the EQ-i 2.0 emotional intelligence assessment and offers mental fitness training and coaching through the Positive Intelligence (PQ) framework.
Availability
Monday-Friday, 8:00am – 6:00pm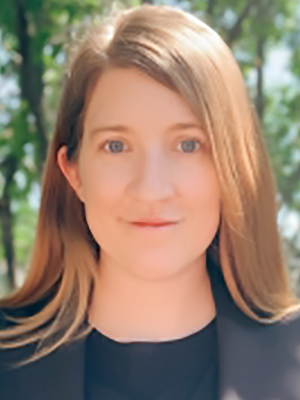 Jefferson County Public Health
Epidemiology and Planning Program Manager
RIHEL Advanced Leadership Training Program (2016), and Coaching Academy (2019)
Kelly is a curious, direct and future-focused coach. She is a graduate of the RIHEL Coaching Academy (2019) and Advanced Leadership Training Program (2016) and greatly enjoys coaching within the RIHEL community. Kelly has worked in local public health for close to a decade and considers herself a professional generalist in the field. She approaches coaching with the same perspective, using her curiosity to provide unbiased support for any focus area. Kelly believes that coaching helps increase your awareness of your ability to achieve success, and her vision is that each of her clients are living fulfilling lives because they are aware of, and utilizing, their ability to achieve success.
Kelly is committed to lifelong learning, and recently became a certified change practitioner (PROSCI). She is currently working to complete the ACE Health Coaching certification program and she plans to pursue an International Coaching Federation's coaching credential in the coming year(s). Kelly is a fourth-generation Colorado native and claims that her hobbies are fitness, hiking, skiing, reading, traveling and camping. They more accurately are visiting playgrounds (she has two young daughters), house projects, food prep (gluten free) and listening to podcasts.
As part of the RIHEL team since its inception, Judy continues to learn from participants, alumni and colleagues. Her most recent foci in RIHEL programs has been on leading the collaboration thread and supporting the emotional intelligence and coaching threads in ALTP, as well as co-leading workshops in Team Intelligence, Leading Team's Virtually and The Emotionally Effective Leader. Her growth edge is to look critically at how our leadership workshops can be infused with thoughtful application of a Justice, Equity, Diversity, and Inclusion (JEDI) mindset.
In her Life Part 2, Judy continues to be part of the RIHEL team, as well as her established coaching practice focused on supporting individuals and organizations to find their highest goals and build/sustain high performance teams. Her coaching philosophy embraces practices that support the development of mindful awareness, positive intelligence and emotional/social intelligence. She is active in the Denver community by serving on several boards and working as a volunteer therapy team with her dog Piper. Judy hopes to further her cooking, writing and fly-fishing skills that will combine with new travel adventures, all with family and friends.
Availability
Monday through Friday, 9am to 4pm.
Lupine Collaborative, LLC
Principle & Owner
RIHEL Advanced Leadership Training Program (2007)
Four years ago, I was facilitating a contentious collaborative public policy decision making process and negotiation in Wyoming. People were behaving really badly. A light bulb went off – I realized that the work needs to start upstream for people to be successful, and that I wanted to help people develop the leadership skills necessary to thrive in adaptive, collaborative, complex situations.
I became a Newfield Certified Coach and later an ICF accredited coach in 2018, and simultaneously began volunteer coaching with RIHEL. I also have training in conflict coaching, the neuroscience of coaching, and transformative mediation. I am also certified to administer and coach around the EQi2.0 and the TESI survey (emotional and social intelligence assessments).
I love supporting people in making leaps forward in their personal and professional leadership skills – and in making a positive impact on the world in whatever ways matter to them. I have worked with nonprofit leaders, consultants, people working with public agencies at the local/state/federal level, experienced professionals contemplating career changes and leaps forward and emerging professionals just getting started.
In addition to my coaching practice, I work as a consultant, facilitator, and trainer. I am also the Director of the Collaboration Program in Natural Resources at the University of Wyoming.
I live in SE Wyoming with my husband and two dogs. We are busy renovating our new house one room at a time, and have our fingers crossed for a good snow year so we don't go crazy with the pandemic. I also love to cook, read, travel (or daydream about same), explore the mountains, and learning new things.
Availability
Generally available and flexible weekdays into the early evening. Occassionally available on weekends.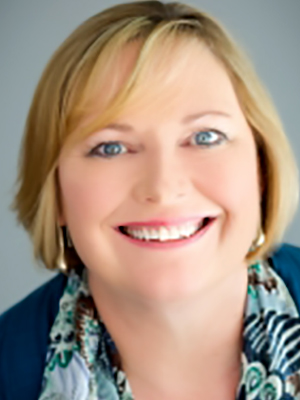 Clarity Matters Consulting LLC
CEO
RIHEL Advanced Leadership Training Program (2014)
My ICF-approved coach training is through the Center for Coaching Certification where I earned my Certified Professional Coach, Certified Master Coach, and Certified Executive Coach Specialist certifications. I have additional training and certification in Conversational Intelligence and Positive Intelligence for coaches, and am certified in Emotional Intelligence and DiSC. I am actively working toward my PCC with a mentor and coach to the ICF competencies. I also train coaches for the Center for Coaching Certification. My mission is to partner with leaders and their teams using assessments, training, and coaching to create and support culture change and increase retention of talent in the organization. I am a direct communicator and love to elicit and celebrate the aha's you experience through coaching!
Availability
Fridays 8am to 3pm and various times throughout the week.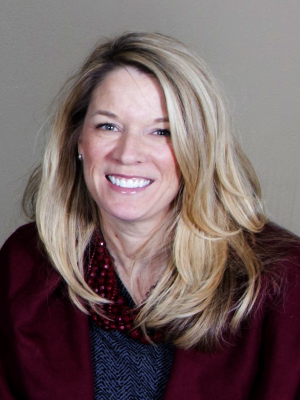 West Kowalski Consulting and Coaching
Leadership Coach and Trainer
RIHEL Advanced Leadership Training Program 2006
Janna has worked as a coach, trainer, and facilitator for over 20 years. Her powerful combination of coaching and teaching experience enable her to support you in lasting change. Janna is an International Coach Federation (ICF) accredited coach. She completed training with Blue Mesa Coaching, an ICF-Approved – Accredited Coach Training Program.
Janna has worked with teams and individuals across the country to strengthen their leadership skills to create positive change in their lives and communities. She takes an asset-based approach knowing we all have strengths to leverage and opportunities for growth. Janna is grateful the opportunity to partner with her clients and to support them in achieving their full potential.
Availability
Varies from week to week.